Pictures of the YWC2014 here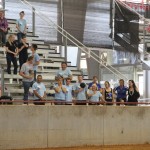 On July 2nd, TEAM LUXEMBOURG arrived at Bryan College Station to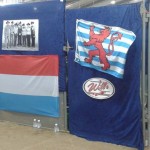 compete at the Youth World Cup 2014. 16 Teams over the world will compete at this amazing youth event from July 3rd to 13th. Beginning the 3rd to the 9th, kids had time to prepare their horses managed for Team Luxembourg by Jessy Goossens and coached by Judy Bonham, California. Clinics were given by Top trainers.
Cutting competiton was on Monday July 7th. on the facility at Champion Ranch in Centerville. Mathias Debruyne was placed  4th and 5th. Janine Ketterer was placed 10th. Individual Ranking.  Team Luxembourg is 4th in the overall ranking.
GOLD for Alessia Van Aken in Trail and GOLD for Liz Stors in Western Riding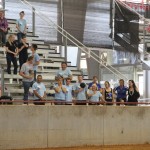 Today competition will start at 7:30 am local time ( 14:30 European time). Watch this event live on horseshowwebcasts.com. Working Order Draws her.