Team Letzebuerg fir den Youth World Cup 2012 steet.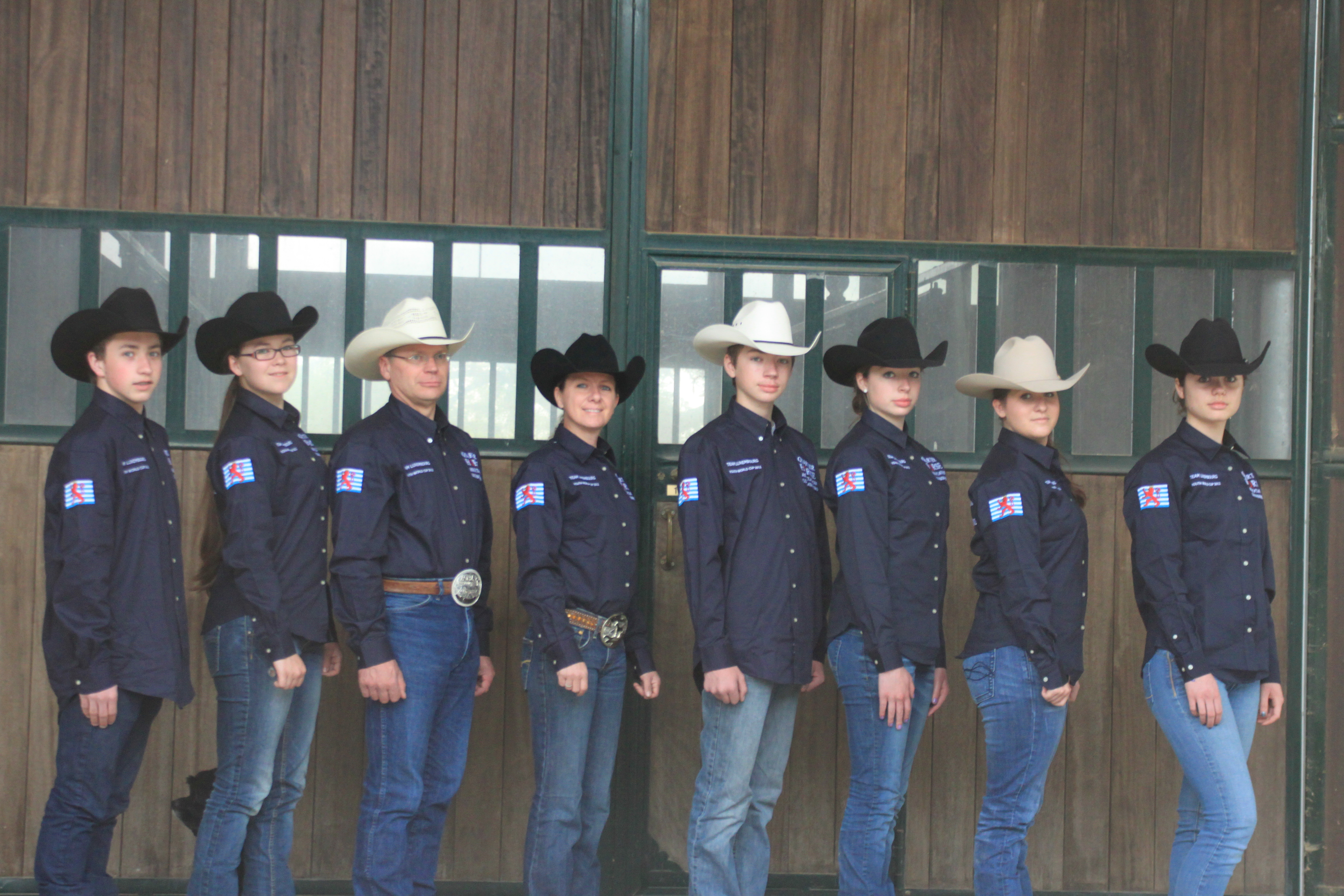 Folgend Jugendlech fueren vum 19. bis 28. Juli op Rieden/Kreuth, fir Letzebuerg op dem YWC ze vertrieden. Daat sinn: Liz Stors, Jim Stors, Julie Koch, Jens Le Clerc an Sylvie Peeters ( englesch Presentatiun vum Team Luxembourg hei) .
Coach vum Team ass dei  Italienesch Trainerin Stefania Ugolini, Trainerin bei Casanova QH an Italien.
Team Letzebuerg prepareiert sech mat Trainingen hei ze Letzebuerg, Belsch an Italien op desen Event. Op verschidden Turneieren, wei den 13 Mee an den 2-3 Juni ze Närtzeng, kenn dir des Team gesinn an mat Applaus  oder mat engem Don ennerstetzen.
E grousse Merci geet un all dei Leit dei well schons Team Letzebuerg an den  YWC ennerstetzt hun. Sief et duerch Sponsoring, Donation vun Pärd, Publique maachen an villes mei.
Merci och un Federation of European Quarter Horse Associations ( FEQHA), President Poul Haukrog Møller,  an David Avery, Director of International Affaires AQHA, fir hieren perseinlechen Asaatz fir den YWC 2012.
Youth Team Letzebuerg